Thigh lift surgery involves removing excess skin, fat, and tissue to tone and refine your upper legs. Aging and weight loss can sometimes cause loose skin to develop on the thigh area. Dr. Lloyd G. Van Wyck can perform a thigh lift procedure at his Ottawa, ON, practice to help make your legs more beautiful and increase self-confidence in your appearance. For more information on the details and benefits of thigh lift surgery, contact us today.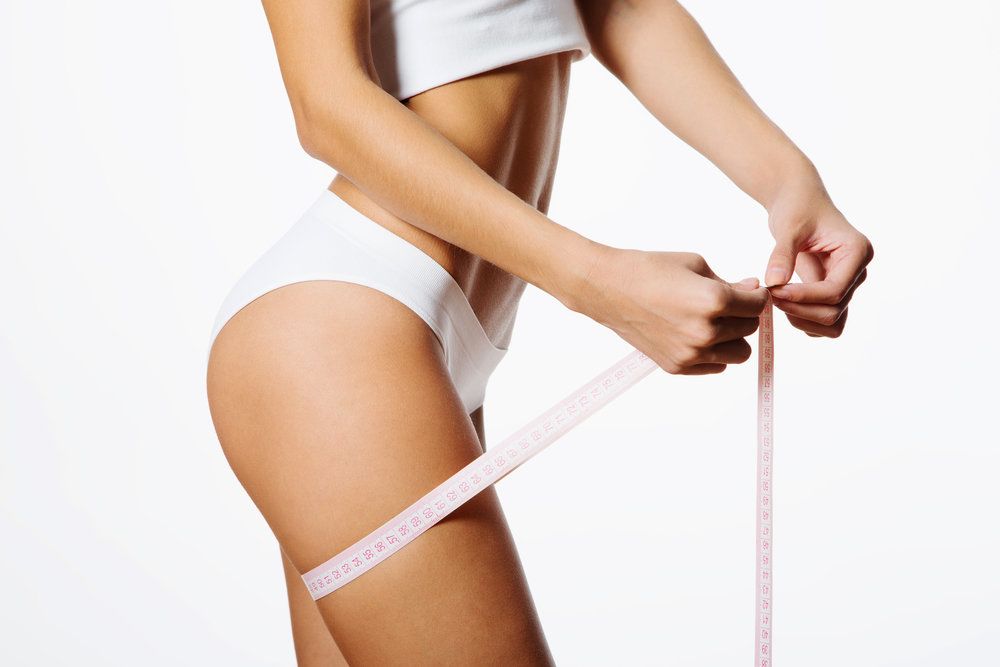 Initial Consultation
Before your thigh lift procedure, you will first meet with Dr. Van Wyck for an initial consultation. During this appointment, he will review your medical history and complete a physical examination. He will ask about your goals for the procedure, ensure that you have realistic expectations, and explain which techniques might best meet you needs. Your surgery will be fully customized. If you decide during the consultation that a thigh lift is not for you, Dr. Van Wyck can recommend other procedures that can help you achieve your goals. Depending upon what you hope to achieve, he may recommend other body contouring treatments in combination with a thigh lift.
Thigh Lift Procedure
The thigh lift procedure will typically take about four hours. A thigh lift is usually an outpatient procedure, depending on the extent of treatment.
During thigh lift surgery, Dr. Van Wyck will create an incision to remove excess tissue. The procedure often incorporates liposuction. The primary difference between the thigh lift techniques lies in where the incision is made:
Inner Thigh Lift: With this technique, Dr. Van Wyck creates a discreet incision in the inner thigh and pubic area, allowing him to remove excess skin and fat. The remaining skin is then tightened to improve overall contours. This technique is often recommended for patients experiencing loose skin on the inner thigh as a result of age or extreme weight loss.
Mini Thigh Lift: This technique involves removing skin through a small incision in the groin. While these results are moderate, a mini thigh lift requires less recovery time and results in less scarring.
Bilateral Thigh Lift: Also called an outer thigh lift, this technique tightens skin on the front and outside of the thigh. Dr. Van Wyck creates an incision at the top of the thigh, near the lower edge of the bikini bottom or underwear area, and may extend to the hip or buttocks. This type of surgery is more extensive and requires a longer recovery period, but provides dramatic results. This particular technique can also lift the buttocks.
Medial Thigh Lift: This technique targets the upper portion of the inner thigh, and is designed for patients who are dissatisfied with their leg shape, or wish to remove excess skin. Dr. Van Wyck creates an incision in the groin area, extending to the buttock crease or hip region. The excess skin is removed and lifted, to tighten and improve the shape of the thigh.
Circumferential Thigh Lift: This technique involves a continuous incision from the front to the back of the thigh. It is sometimes recommended when extensive lifting is necessary.
Benefits and Candidates
A thigh lift procedure can provide several benefits:
Enhanced comfort when walking and exercising
More clothing options
Decreased risk of chafing or irritation
Increased self-confidence
The ideal candidate for thigh lift surgery has loose skin resulting from weight loss. The surgery is only beneficial if you have already reached your weight loss goals and intend to maintain your current weight. For this reason, you should commit to a consistent exercise regimen to maintain surgery results. Additionally, you should not smoke, you should be in good general health, and have realistic expectations for the procedure.
Contact Us Today
Dr. Van Wyck aims to achieve the best possible surgical result for each patient. His 20 years of experience can help you reach your aesthetic goals. To find out if you are a good candidate for a thigh lift, reach out to us today.